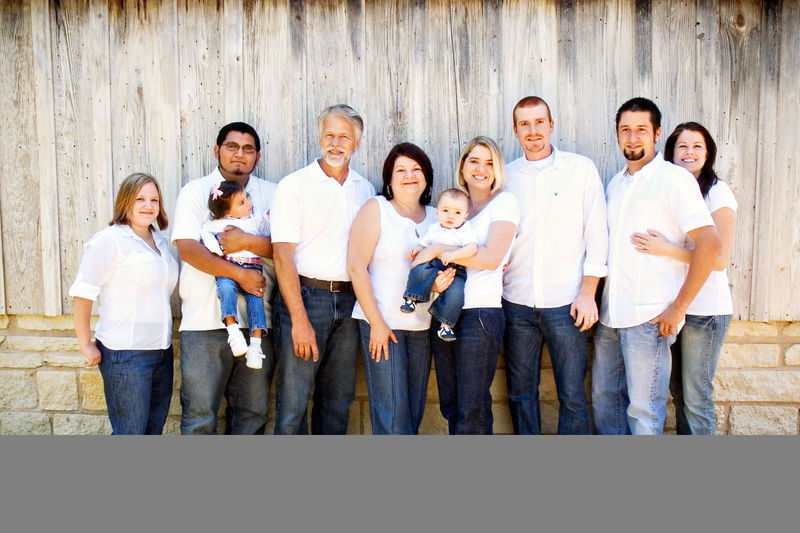 Welcome To Pete's Page
Greetings!
Let me take a few lines to validate my site and hopefully your time spent here.
On Sunday, October 17, 1971, at 6:45 p.m., while alone in my college dorm room, the cry of my heart was answered by the Lord of all creation! A simple prayer opened wide a mystical doorway into a journey from which I will never depart nor recover and from which I can never sufficiently express my excitement and gratitude.
It is, 'the road less traveled by', NOT RELIGION, but an intimate voyage into the embrace and mystery of Him who loves and seeks those who seek and love Him.
Over the years I have come to understand that it is His joy to lead the thirsty to hidden-springs of truth. It is my joy both to drink deeply and hopefully to offer up a cup in His Name to those whose journey and thrist may lead them here.
THE PETER WEISENBURGER FAMILY (We now have 2 more beautiful grandchildren, Tyler and AnnaSophia....new pics in the fall.
Most of us here on earth know a little about a lot. It is my goal in life to learn as much as I can about the few things that will leave earth with me when I go. ( I have not yet mastered either.)
With these pages it is my hope to share a few facets of thought and conviction in the following areas:
THE HEART of GOD. (a look at theology - the study of God.)
THE HEART of GRACE. (how to join God's family.)
THE HEART of THE WORLD. (politics and current issues.)
To journey with me down any of these roads,
Click on the CUSTOM PAGES in the SITEBAR.
******************************************************************
(PLEASE IGNORE THE COMMERCIAL 'POP-UPS' THEY HAVE A MIND OF THEIR OWN!)
THEY DO NOT REPRESENT ME OR THIS SITE ... THANKS.
******************************************************************
THE GREATEST STORY EVER TOLD...
The kingdom of Heaven with all of its wonder and majesty rises in splender out of the pages of scripture. There are thrones and glory, archangels and surreal beasts, multitudes of saints and prophets of long ago...Gates of resplendant brilliance bursting with every color of the imagination. There is the Almighty God upon His throne and a marriage between the Son of God and His completed bride! We see long banqueting tabels filled with food and guests...
This is not a story, fable or myth, but is real, alive and forever...
...and includes YOU!
PLEASE WRITE ME! I have recently upgraded my server account and am in a much better position to respond. I am anxious to hear from you! Thanks.

peterweisenburger@ymail.com
MY CREDENTIALS
Redeemed, excited follower of Jesus, almost 40 years, (This is my most important credential!)
Husband and father, 34+ years. (This is my second most important credential!) All those years, the grace of God and the miracle of life have opened for me the wonderful world of a Grandfather. Four amazing grandchildren, Isabella Joy, age 4, Jackson Josiah, age 3, Tyler Jonathan, age 1 and AnnaSophia Joy our newborn, are working hard to re-introduce a new - more weathered version of love and life to this somewhat grayed and slightly wrinkled, proud Grandpa. God is truly good!!
I am a theology Graduate of Trinity Bible School in North Dakota and on the other side of the world in Texas, was ordained a minister. I am presently employed with the Postal Service and attempting to serve the Lord through the doors I am able to see Him open.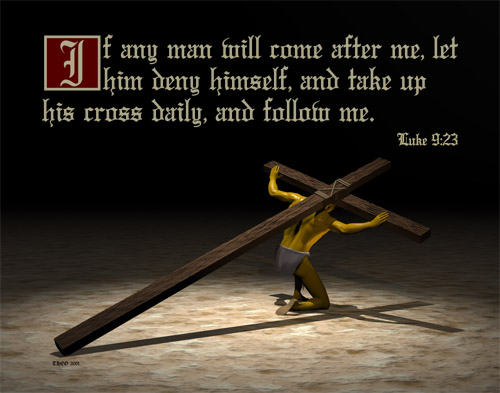 The way of the Cross leads home.
Christainity is the Kingdom upside down...or more correctly, the kingdom right side up!
In His wisdom for one to win - there are areas of self you must lose!
To conquer, you must surrender!
He has chosen the weak things to overcome the strong - the foolish to confound the wise.
In His kingdom, it's the least who are the greatest - The poor who are rich.
There the humble will be exalted - the last shall be first!
WELCOME TO THE GREATEST JOURNEY OF THE AGES!!!